Looking for resources? Try 211!
What is 211 Tehama?
211 is a information and referral service that connects users with information about local health and human services available ranging from basic needs to recreation.
211 calls are answered by trained Call Specialists 24 hours a day, seven days a week.
English and Spanish speaking Call Specialists are always available.  150 other languages are also available by translation service.
When activated by the county Office of Emergency Services, 211 provides disaster information by phone, text and online.
211 Tehama launched on 211 Day (2/11) in 2014. As a local, private, non-profit organization with a 501(c)3 status, 211 operates thanks to local grants and donations. Be sure to check out our Funders – they make 211 possible in our community!
How to access 211
You can connect with a 211 Call Specialist by dialing 211 or by texting your zip code to 898-211 (txt211).
You can also search the 211 resource database online here on 211NorCal.org
To reach 211 Tehama while outside of the county or TTY users dial: 866-963-8182
What is the Difference Between 211 and 911?


For Resources:
Food
Clothing
Housing
Shelters
Utility Assistance
Transportation
Child Care
Legal Services
Support Groups
Healthcare
Senior Services
Drug & Alcohol Treatment
Mental Health Services
Crisis Hotlines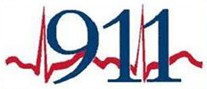 For Emergency:
Any situation that requires immediate assistance from the police, fire department, or ambulance:
Fire
Crime, especially if in progress
Car Crash, with injuries
Medical Emergency – any symptoms requiring immediate medical attention.
When You Call 911, Be Prepared. Know:
The location of the emergency
The phone number your calling from
The nature of the emergency
Details about the emergency
Do you have more questions about 211 Tehama?
Email info@211norcal.org, or call United Way of Northern California at 530-241-7521.