Learn how to prevent & treat diabetes today
More than 15.5 million adults in California have diabetes or prediabetes. Do you have Prediabetes? Take the quiz & assess your risk.
Take The Quiz
The increase of prevalence of prediabetes among adults in the U.S between 1999 and 2010
The Cost of Diabetes in 2012
Prediabetes in California: Nearly Half of California Adults on Path to Diabetes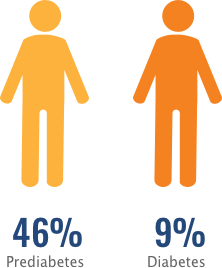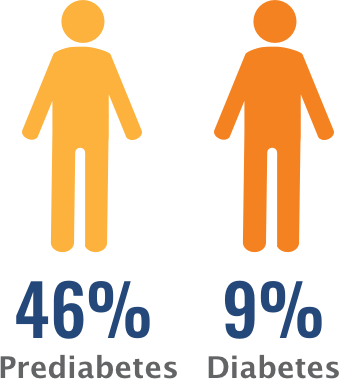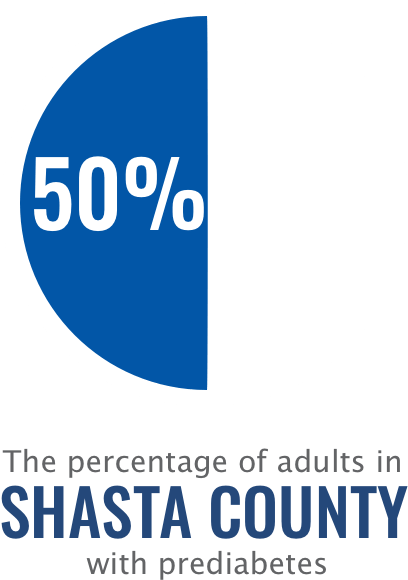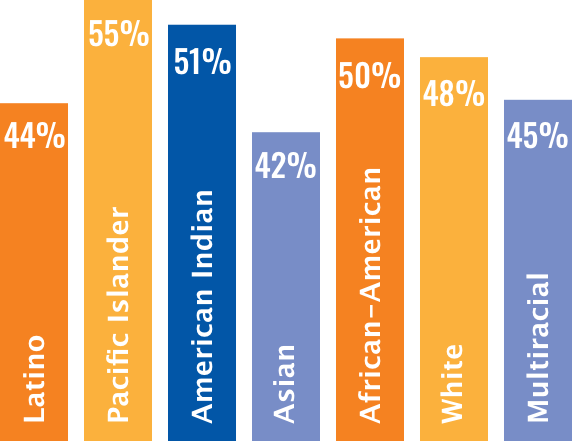 Percent of Adults Estimated to Have Prediabetes by Race or Ethnicity
Helpful Videos
Diabetes affects how your body turns food into energy. In the videos below, you will learn what prediabetes is, what diabetes is, what are the risks and what you can do to prevent it.